The world is upside down right now. Corona is wreaking havoc on our lives, personally and business-wise. Many people are working from home or even cannot work at all.
To lighten your moods, I've decided to temporarily turn some of my works into colouring pages.
Colouring pages are uploaded every once in a while on this page of my website and can be downloaded free of charge.

Here's how it works:
★ Choose one or more colouring pages below and download it.
★ Print the colouring page and use your pencils, acrylics, markers, anything to make a masterpiece!
(You can also do it digitally of course, if you prefer that.)
★ Post the result on your socials with the hashtag
#colouringforcorona

or send me a picture.
Easy-peasy! I hope I can lift your spirits a little.
Stay safe, stay home. Wash your hands. Enjoy the time you have and make sure you have no regrets.
Cheers,
Astrid Martirossian
Colouring page: SPROOKJESSOK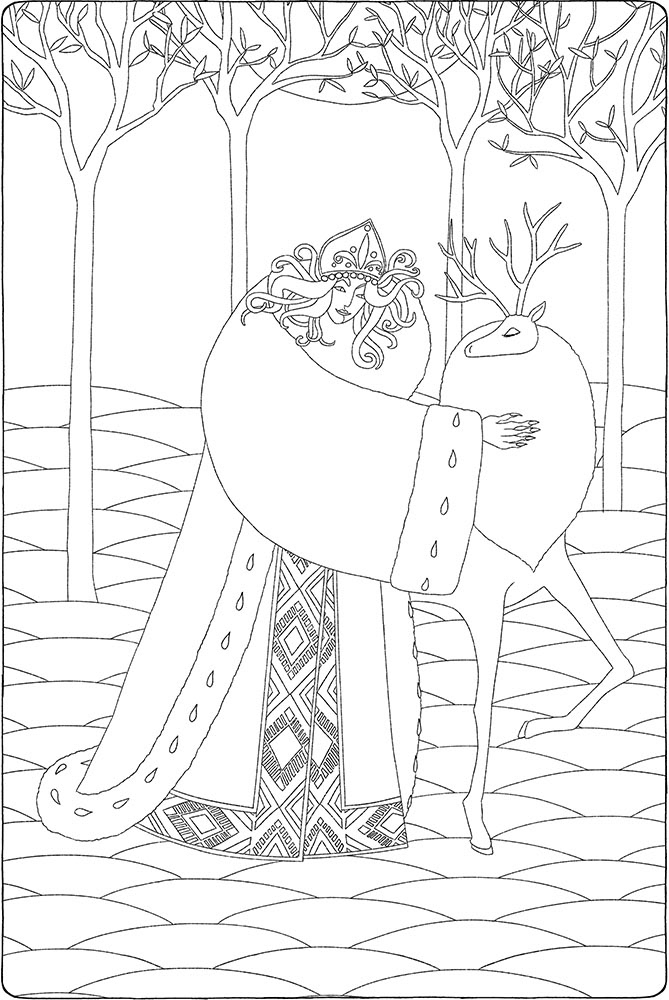 Colouring page: QUEEN OF SPADES